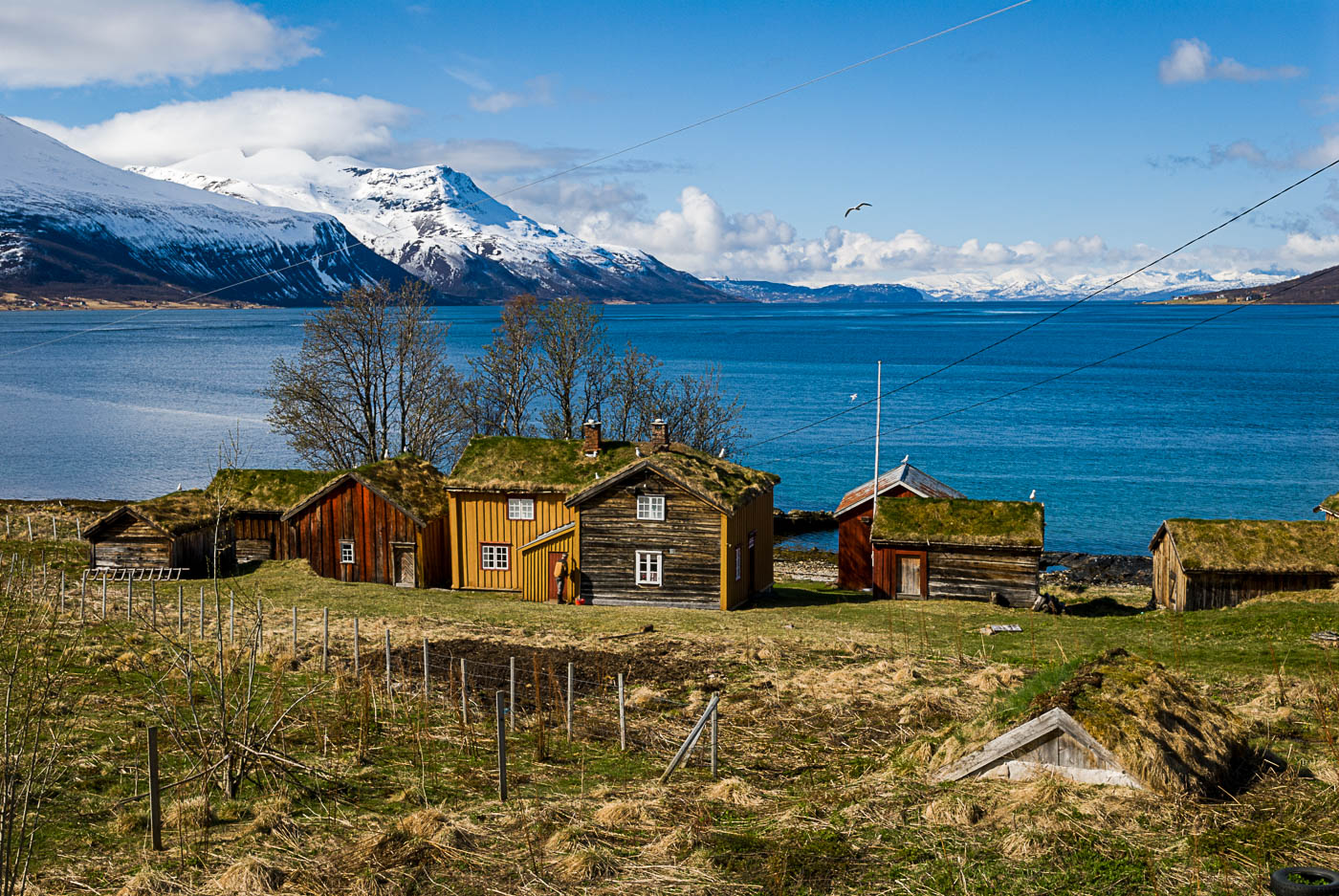 Straumen farm is beautifully located in Straumsbukta on Kvaløya, approx. 3.5 miles from the center of Tromsø. The authentic coastal farm contains most of the houses that were common on a farm along the coast in the north, and tells of a life of fishing, animal husbandry and cultivation.
An old settlement
There was an early settlement at Straumen farm, which is related to the fact that the place is well placed in relation to resources both in the sea and on land. The most important is Rystraumen, which provides particularly good fishing, including for pollock.
Most of the buildings you can see today are from the 19th century. In a row along the shore are houses for people and catering, while barns, stables and barns are located at the outer edge of the yard. The sea houses that belonged to it, two boathouses and a boat, are unfortunately gone.
A fisherman end a farmer
At one time men were referred to in places like Straumen farm for fish farmers. Today it is common to say that the woman was a farmer and the man a fisherman. In any case, their lives were a multi-tasking one in which they were heavily dependent on each other's efforts.
Straumen farm is not fenced in, and it is always possible to walk between the houses in the yard. The facility is open for events and school programs.