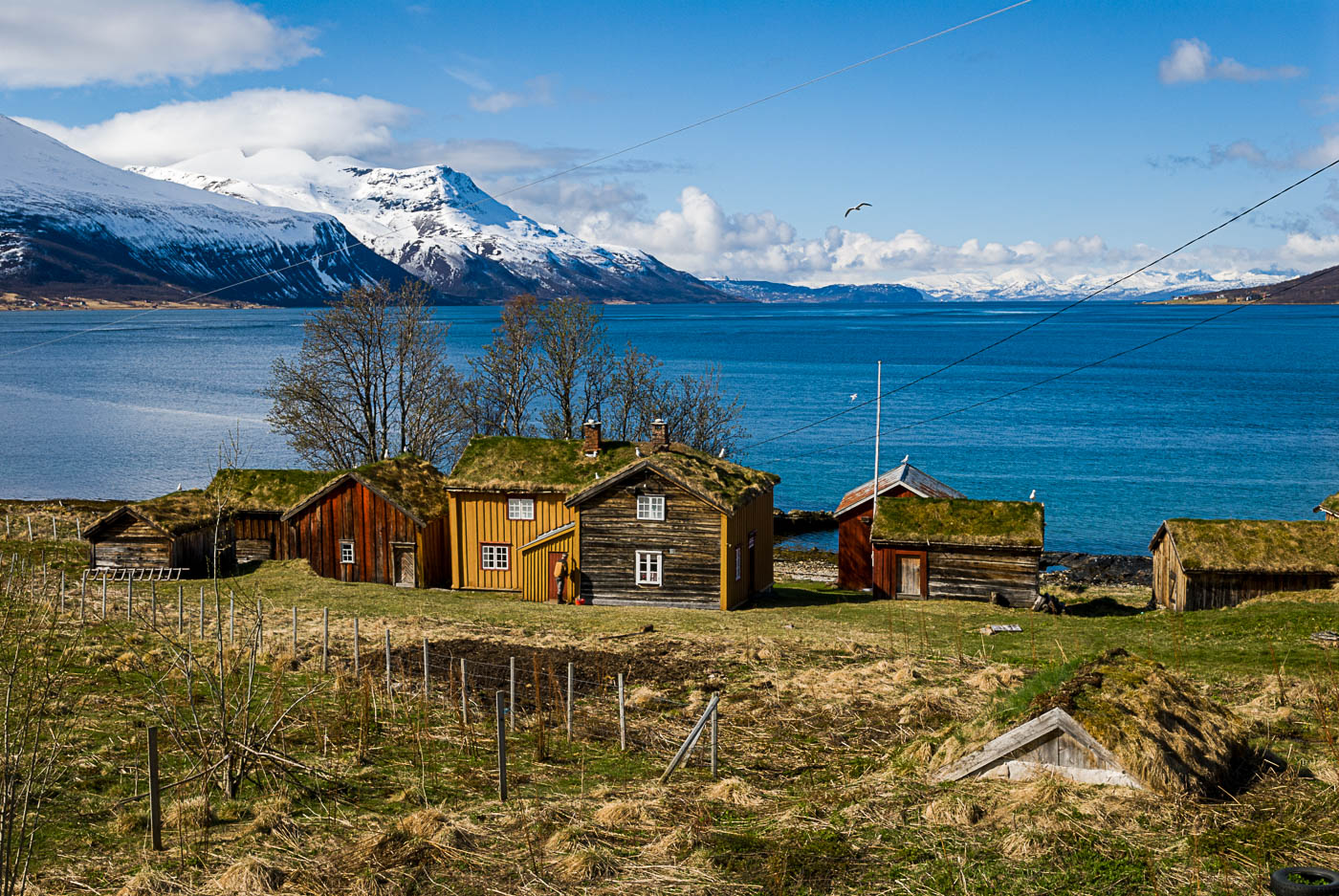 Straumen farm lies in the beautiful area of Straumsbukta on Kvaløya island, approximately 35km from the centre of Tromsø. This authentic coastal farm contains most of the buildings typical of traditional farms along the northern coast, and has much to tell about a life of fishing, animal husbandry and agriculture.
An old settlement
Straumen farm is the site of an early settlement, due to the location, which is well placed to make use of resources from both the sea and the land. The most important of these is the area of water named Rystraumen, which offers excellent fishing, including the chance to catch pollock.
Most of the buildings you can see today date from the 19th century. Buildings dedicated to living and food preparation stand in a line close to the shore, while stables and barns are located at the edge of the area. Most of the buildings you can see today date from the 19th century. Unfortunately, the two boathouses which were located here originally are no longer to be found.
A fisherman and a farmer
At one time men who lived and worked at places like Straumen were called fish famers. Today it is more common to say that the women were farmers and the men were fishermen. Either way, their lives were a tapestry where each was intensely reliant on the efforts of the other.
Straumen farm is not fenced in, and it is always possible to wander around between the buildings. The facility is open for events and for school visits.