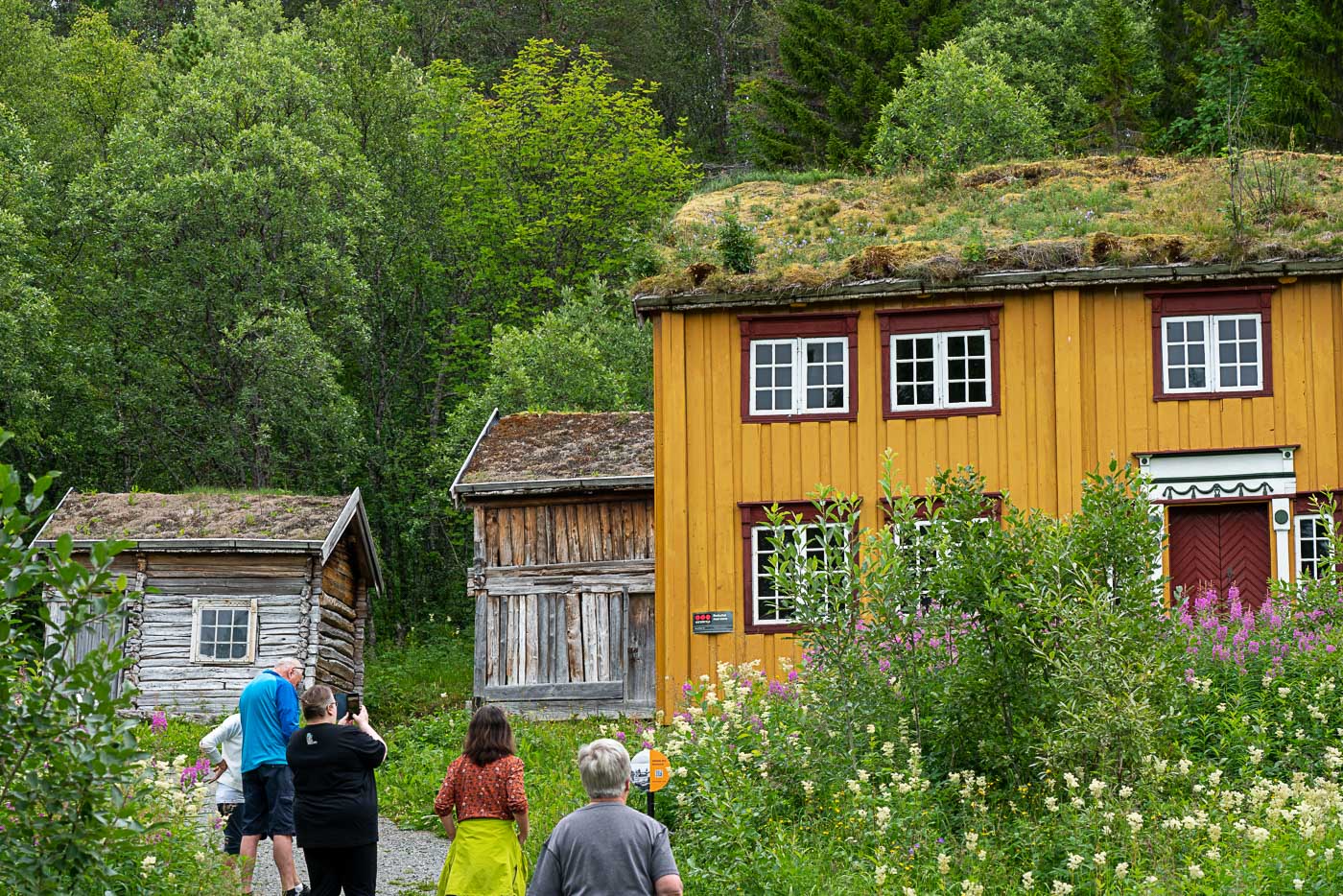 Folkeparken is an idyllic park on the the southern end of Tromsø island, where Troms Folkemuseum used to be. The historic buildings, which are now under the care of Perspektivet Museum, are beautifully situated in two locations within the city's most popular outdoor area.
Summer in Folkeparken
In the summer season the museum is open on Sundays. We offer activities for the whole family: Take a guided tour in the historical Kvitnesgården, have a coffee outside the Old Storehouse, or participate in fun games and activities.
Open-air perspectives
Perspektivet's open-air museum is not fenced in, and all are always welcome to wander between our historical buildings. The museum works regularly to restore the buildings and make the area relevant for today. This can include, for example, collaborations with artists, school classes and others. Thus, even those who are familiar with the area might find something new and surprising, such as bee hives, street art, or an installation.
History of the museum
Troms Folk Museum placed the first building in Folkeparken in 1963. A number of people had worked enthusiastically with this cause for 40 years. They were inspired by open-air museums in the south, but wanted to create something unique for Northern Norway, and presenting coastal culture was important.
The buildings originally come from Tromsø and the neighbouring municipalities of Balsfjord, Karlsøy and Ibestad. They are placed in two locations, one representing a northern trading post, and one standing in for an old coastal farm.
The trading post Kvitnesgården
Kvitnesgården is located below the main road Kvaløyvegen. This cluster of buildings represents the history of Northern Norwegian trade and commerce. The large white house Kvitnesgården, from 1826, was originally the main building at the Kvitnes trading post, which was located on the island of Vannøya in Nord-Troms. Trading posts like this were economic and social centres along the coast of Northern Norway and a point of contact with continental Europe.
In the large boathouse you can find two sizable Nordland boats, which form the centre of the exhibition In Cod We Trust.
Mortengården farm
On the upper side of Kvaløyvegen is a large yellow house, which was originally located at Straumshamna on Kvaløya island. It is the center of an area that represents a coastal farm. The house was originally a two-room farmhouse, built in the second half of the 18th century. It was altered to its current, and much larger, appearance in the mid-19th century.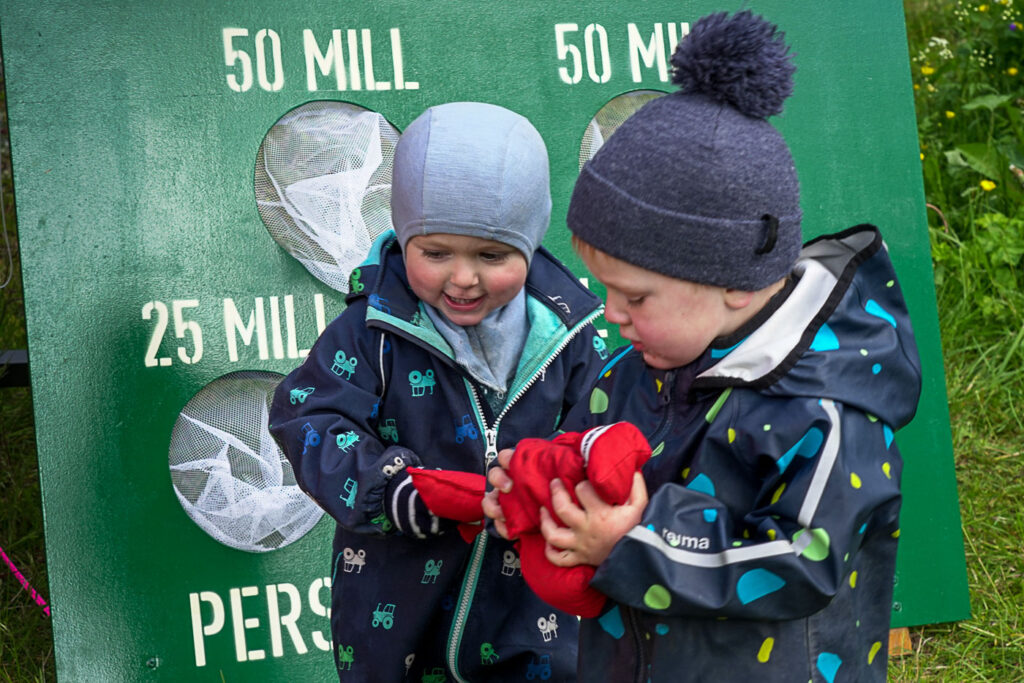 Exhibitions in Folkeparken
The following exhibitions are open on Sundays in our summer season: