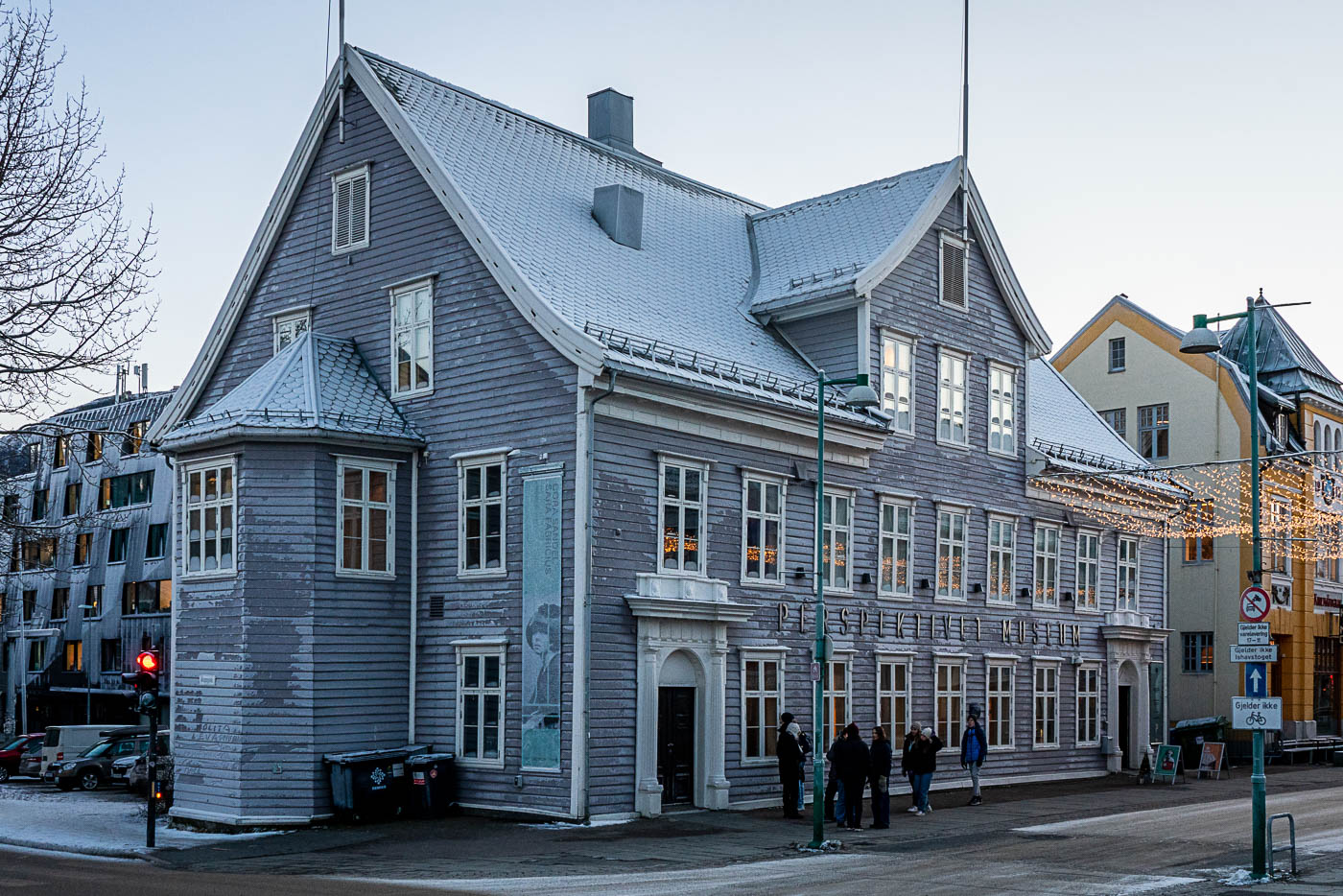 You'll find us at Storgata 95, in one of the city's most beautiful old wooden buildings. Here we show changing exhibitions.
In our exhibitions you will encounter both knowledge and art. You can learn something new, but also wonder about your own life and the lives of others.
Stories from the building
Right now you will find two exhibitions that begin with the story of the building. It was built as the home of the affluent Mack family in 1838, and has later had many uses, amongst other things as Folkets Hus – a meeting place for workers from 1911–2001.
Cora Sandel lived here
Sara Fabricius lived in an apartment in the building in her youth. She later became one of the  greatest Norwegian writers of the 20th century under the name Cora Sandel. Cora Sandel/Sara Fabricius lived a long life in Tromsø, France, and Sweden, as a painter, writer, and private person. Our exhibitions on the first and second floor is dedicated to her, and weaves together different times, places and facts. 
Focus on photography
At Perspektivet Museum we consider photography a medium of great importance, and we often host photography exhibitions in the ground floor galleries. Many are from northern areas, but we also show relevant exhibitions from other parts of the world. In order to get perspectives on the North, we believe that we also need perspectives from elsewhere.