Ice cream from Stabburet kiosk, fun and games, toy boat building, exhibitions, guidings and fun workshops and happenings throughout the summer season. These are just a few of our contributions to the pure northern Norwegian summer spirit, every Sundays between 12.00 and 16.00 this summer!
Grafitti-workshop
André is an experienced visual arts teacher, alongside working as an artist within a wide range of techniques and expressions. In this workshop he makes use of graffiti techniques as well as stencil and freehand.
The workshop is free and suitable for 6 years and up. Drop-in 12.00-15.00. Welcome at Kvaløyveien 38 !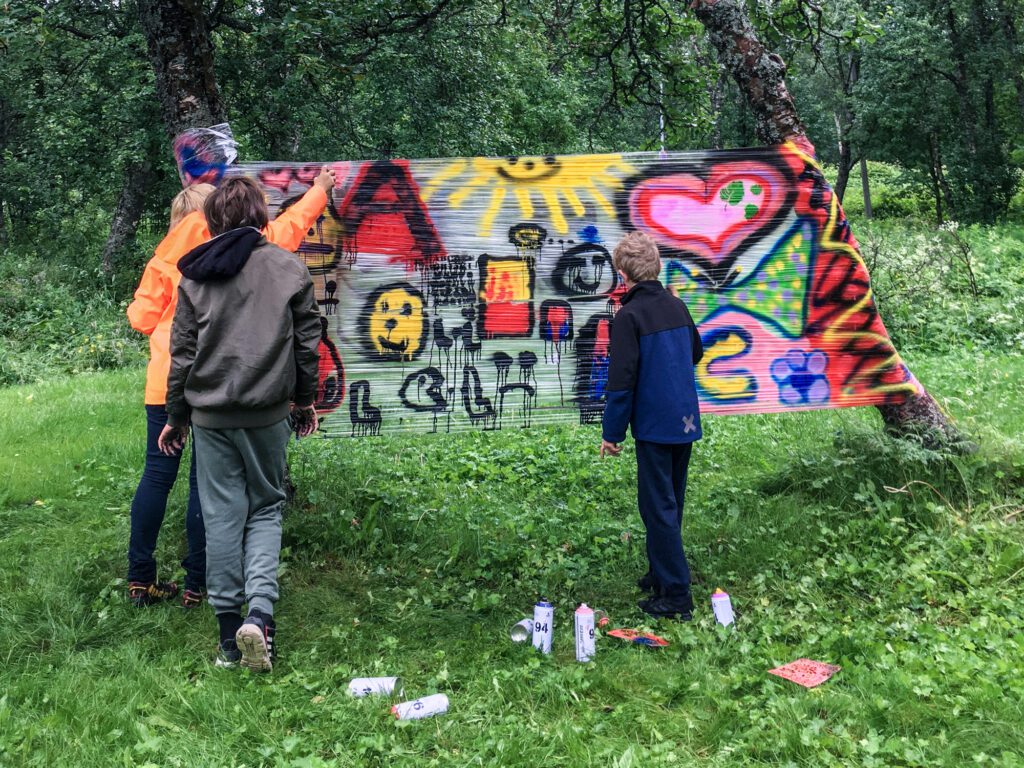 Check in on our event calendar on our home page and on Facebook, where we will update all our events through the season.
We can't wait to see you in the park at Kvaløyvegen 38! 🌞
Open exhibitions every Sunday: