Sara Fabricius, under the pseudonym Cora Sandel, is known as one of Norway's great 20th century authors. When she was young, however, being an author was not her ambition: her dream was to become a painter.
At the start of the 20th century, the Fabricius family lived in the building which is now Perspektivet Museum. The Museum has committed time and resources to developing a substantial exhibition on Fabricius/Sandel. In the first instalment to open for the public, Artistic Dreams, audiences can see a large number of her paintings.
Sara Fabricius was born in Kristiania, now Oslo, in 1880, and moved with her family to Tromsø in 1893. She would often make sketches: of people in town, her brothers and herself. At the age of 16, she became a student at the painting school of one of the country's best-known painters, Harriet Backer, in Kristiania. In 1906 she travelled even further, to the art metropolis Paris. She would live her for the better part of the next 15 years, though she also spent time in Brittany and Florence.
Most of her known paintings were created during this period, and many of them are on display in Artistic Dreams. While some have been loaned from private owners and public institutions, the majority are part of the Tromsø Kommune's art collection and in the care of Perspektivet Museum as per the testamentary wishes of Fabricius's son, Erik Jönsson.
Sara Fabricius gave up painting just as she had her breakthrough as an author. Even so, we can find her dream of becoming a painter in a number of her literary texts as well as in personal correspondence, as in this 1956 letter: "I loved to paint. I never became a painter."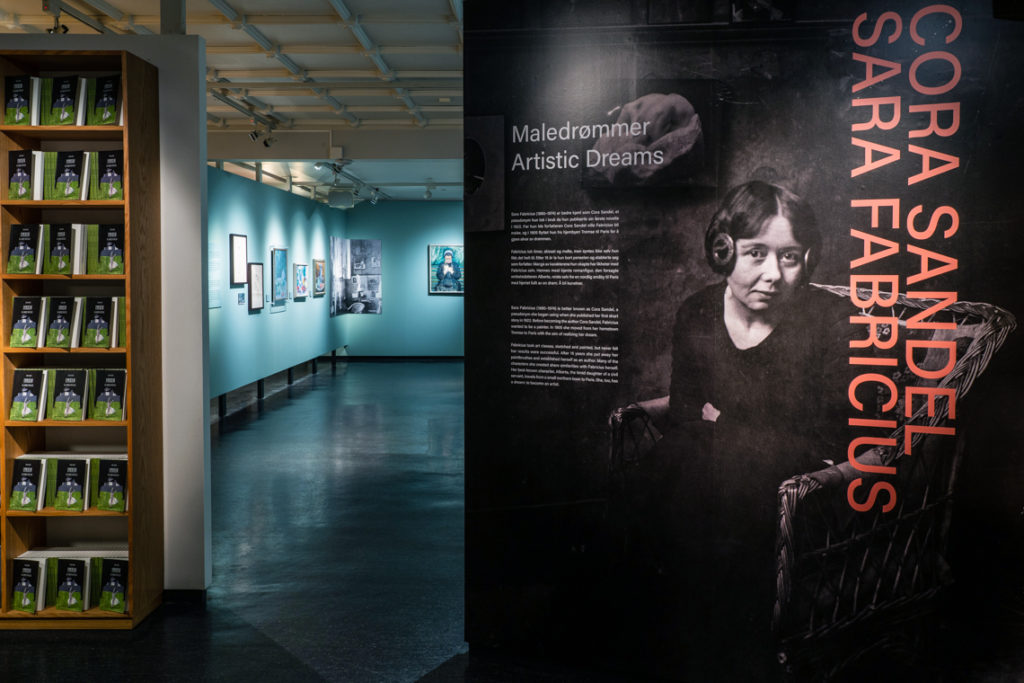 Curator: Marthe T. Fjellestad
Exhibition Manager: Marianne A. Olsen
Designer: Lawrence Malstaf
Graphic design: Liv Ragnhild Kjellmann
Production list
Other related exhibitions on
Cora Sandel/Sara Fabricius