Sara Fabricius spent several of her early adult years in Tromsø, at a time of transition between tradition and modernity. At 24 years of age, she struck out on her own and moved to Paris to develop as a painter.
There she became one of many seeking the freedom of anonymity in the big city's artistic quarters. After spending several years in France and Italy, Sara gave up the dream of becoming a painter and picked up her writing pen using the pseudonym Cora Sandel.
Like many of her literary characters, Sara Fabricius/Cora Sandel did not feel comfortable with the era's narrow view of women and its norms for what was considered fitting. A double standard in human relationships, not least between men and women, is a leitmotif in her writings.
The use of scenes or episodes is characteristic for the author Cora Sandel's narrative style. It is possible to read this 'life stream' of situations that influenced her painter's gaze. The literary style has inspired the exhibition's visual language. Through installations and still lifes, it conveys the artist's reflections on themes about which she was passionate: nature, animal welfare, personal autonomy and interpersonal relationships.
So who was Sara Fabricius/Cora Sandel, the author who hated being intrusive and who claimed to suffer from a 'mania for anonymity'? The exhibition Sara and Freedom gives no answer, but when confronted with her own statements, we meet a woman who appears temperamental, low-key, well-reflected, witty and sharp.
All the cultural-historical objects in Sara and Freedom are from the artist's own life, and the exhibition is introduced with a biographical cartoon strip by Anneli Furmark.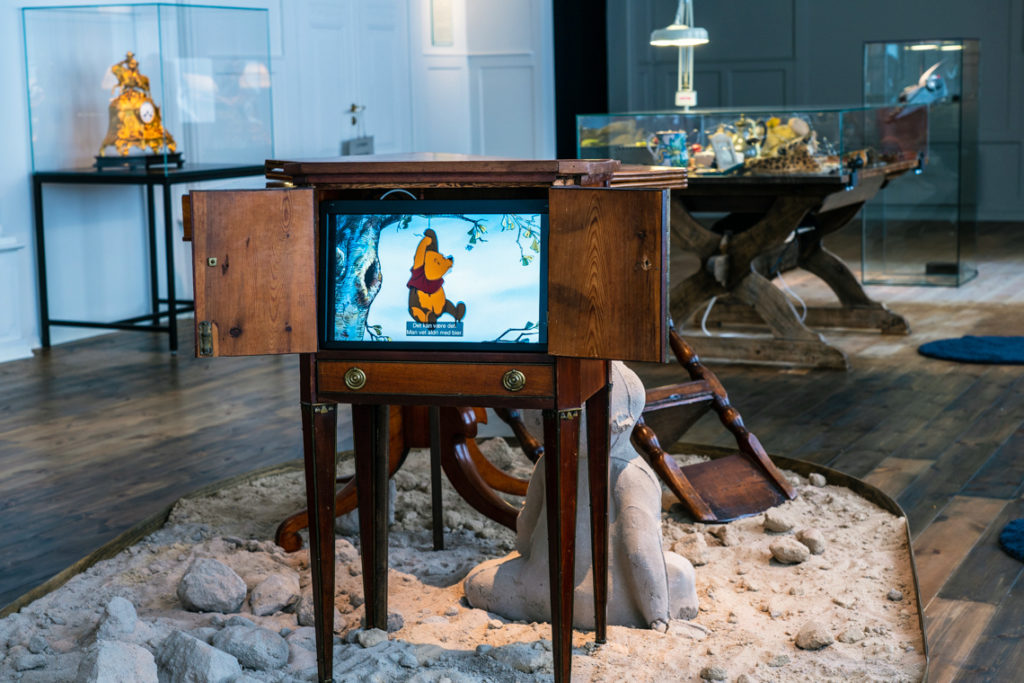 This is the second of three exhibitions about the author and visual artist Cora Sandel/Sara Fabricius (1880–1974).
Exhibition production
The exhibition is supported by Samfunnsløftet Sparebanken Nord-Norge og Tromsø kommune.

The exhibition would not have been possible without a very generous gift from Sara Fabriciu´s heirs and Janneken Øverland´s biographical work.

Concept: Astri Fremmerlid
Exhibition manager: Marianne A. Olsen
Exhibition design: Lawrence Malstaf
Installasjoner: Lawrence Malstaf
Biographical drawn strip: Anneli Furmark
Graphic design: Liv Ragnhild Kjellmann
Producers: Mari Hildung & Aslaug Eidsvik
Production list
See the detailed production list
Other exhibitions on Sandel/Fabricius